Research Base
During the development and piloting of School-Connect: Optimizing the High School Experience, the authors took great care to ensure the program content and strategies were research-based and developmentally appropriate.
The following provides a brief overview of School-Connect's framework, concepts and skills, and teaching strategies:
Framework
A growing body of research suggests that social and emotional learning (SEL) is fundamental to students' success in school and beyond. READ MORE
Concepts and Skills
Each module is developmentally scaffolded, and each lesson is based on research specific to the lesson topic. READ MORE
Teaching Strategies
Teaching strategies integrated throughout the curriculum are designed to foster the ABCs of student motivation: autonomy, belonging, and competence. READ MORE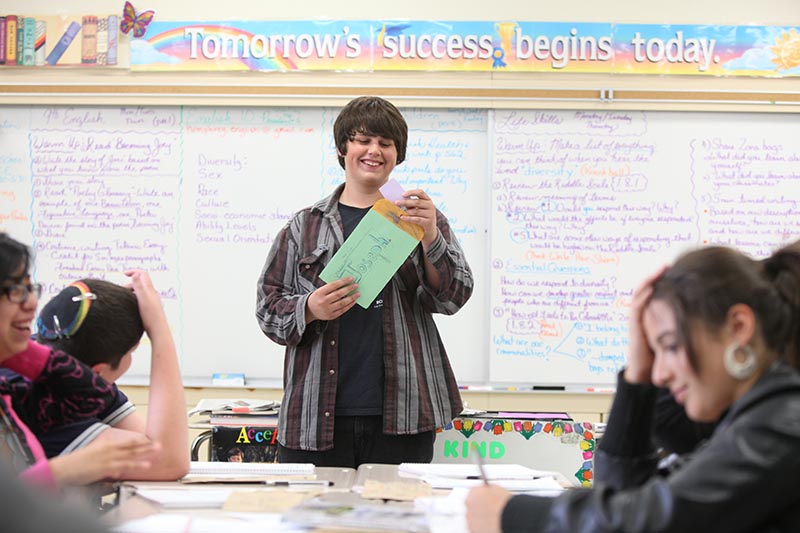 Student Survey Results
What have you learned from this class?
"I learned how to be a lot better about my grades"
"I learned to keep my priorities straight"
"How to communicate my feelings"
"I learned that being a good listener is a good thing"
"It takes up to 20 interactions to change a first impression"
"How bad bullying really is"
"How to take effective notes"
"How to cope with stress"
"I learned how to go through tough situations"
"That it is important to talk to your teachers"
"Always stay on top of my grades"
"I learned how to control my anger if anything happened"
"The benefits of going to college"
"Teen dating and relationships"
"I learned how not to let peer pressure get to you"
"Dealing with gossip"
"I have learned how to prepare myself for tests"
"How to step back and manage my"