Vocational Education
What skills do employers value most in the work place? In a national survey (Conference Board, 2006), hundreds of employers from a range of industries were given the list below and asked: ""what are the 'top 5' skills for high school graduates?"
What 'top 5' skills would you choose?
Basic Knowledge/Skills
English Language (spoken)
Reading Comprehension(in English)
Writing in English (grammar, spelling, etc.)
Mathematics
Science
Government/Economics
Humanities/Arts
Foreign Languages
History/Geography
Applied Skills
Critical Thinking/Problem Solving
Oral Communications
Written Communications
Teamwork Collaboration
Diversity
Information Technology Application
Leadership
Creativity/Innovation
Lifelong Learning/Self Direction
Professionalism/Work Ethic
Ethics/Social Responsibility
Resoundingly, employers chose applied skills over basic knowledge/skills. The top 5 skills for high school graduates were: 1) professionalism/work ethic, 2) teamwork collaboration, 3) oral communications, 4) ethics/social responsibility, and 5) reading comprehension in English.
To reinforce these skills and workforce readiness, many schools and out-of-school programs use School-Connect to help students develop and practice effective communication, self-management, and collaborative problem solving. Students can also research careers of interest and design the educational path necessary for reaching their long-term goals.
From: Are They Really Ready to Work? Employers' Perspectives on the Basic Knowledge and Applied Skills for New Entrants to the 21st Century U.S. Workforce. (2006) Available at www.conference-board.org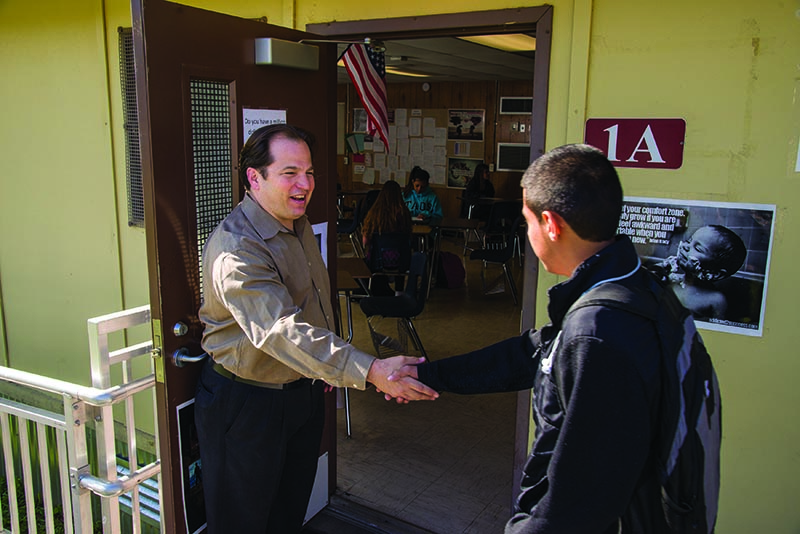 What Teachers are Saying...
"School-Connect has been great! We have incorporated the curriculum in to our Jobs for America's Graduates course. The students are responding very well! I think we all enjoy the hands on videos and the opportunity to spend time together. 90% of our course work is an online curriculum so I think the student truly enjoy engaging with each other."
Tips for a Successful Learning to Work Seminar:
Provide School-Connect training for seminar teachers.
At a minimum, have seminar meet twice a week if session is 20-30 minutes long and once a week if session is 45-50 minutes long.
Keep classes small: 10-20 students.
Adjust role plays and activities to workplace applications.
Keep internship employers informed about School-Connect skills.
Have students present a culminating project and/or write an essay about SEL skills they applied in their internship.